Subaru Forester
Get ready to experience the love felt by generations of Australians with the new 2023 Symmetrical All-Wheel Drive Subaru Forester.
An absolute beloved classic, the Forester has been passed down through generations and loved since the very beginning. There really is no better SUV for you and your family to embrace epic adventures, spontaneous trips and everyday moments for memories that will last a lifetime.
Redesigned with enhanced technology, safety and off-road confidence, this stylish SUV just keeps getting better. Boasting 7 legendary variants across the range, including Sport and Hybrid e-Boxer, plus even more features as standard, the Forester will help you make the most of those 'grab them, or you'll miss them' moments that can make your day.
Which Forester will you do?
Select Colour
Brilliant Bronze Metallic
Brilliant Bronze Metallic
Brilliant Bronze Metallic
Brilliant Bronze Metallic
Brilliant Bronze Metallic
Brilliant Bronze Metallic
Brilliant Bronze Metallic
Choose Variant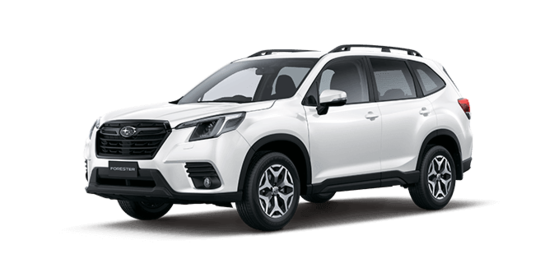 Forester 2.5i AWD
Forester 2.5i AWD 50 Years Edition
Forester 2.5i-L AWD
Forester 2.5i Premium AWD
Forester 2.5i Sport AWD
Forester 2.5i-S AWD
Forester 2.5i-S AWD 50 Years Edition
Forester Hybrid L AWD
Forester Hybrid S AWD
Key Features
5 Year/Unlimited Km Warranty
(Every new Subaru comes with a 5 Year/Unlimited Km warranty period, unless the vehicle is used as a hire car, taxi, ride share, rental, driving school, delivery or courier vehicle in which case the warranty period is 5 Year/150,000 Km (whichever occurs first). For full warranty terms and conditions, visit https://www.subaru.com.au/owners/warranty)
EyeSight® Driver Assist technology
Subaru's Vision Assist
17" alloy wheels
8" Touchscreen
Cloth seat trim
X-Mode
Key Features
5 Year/Unlimited Km Warranty
(Every new Subaru comes with a 5 Year/Unlimited Km warranty period, unless the vehicle is used as a hire car, taxi, ride share, rental, driving school, delivery or courier vehicle in which case the warranty period is 5 Year/150,000 Km (whichever occurs first). For full warranty terms and conditions, visit https://www.subaru.com.au/owners/warranty)
EyeSight® Driver Assist system
Subaru's Vision Assist
Leather accented seat trim (black)
Upgraded dash panel, upgraded centre console trim and upgraded door trim
17" alloy wheels
8" touchscreen
50 Years Edition badges
X-Mode
Key Features
5 Year/Unlimited Km Warranty
(Every new Subaru comes with a 5 Year/Unlimited Km warranty period, unless the vehicle is used as a hire car, taxi, ride share, rental, driving school, delivery or courier vehicle in which case the warranty period is 5 Year/150,000 Km (whichever occurs first). For full warranty terms and conditions, visit https://www.subaru.com.au/owners/warranty)
Driver Monitoring System (DMS)
(Driver Monitoring System performance and capability dependent on environmental and technical conditions. Refer to Owner's Manual for full details.)
Adaptive Driving Beam (ADB)
Front View Monitor (FVM)
Reverse Automatic Braking (RAB)
Heated seats - driver and front passenger
Key Features
5 Year/Unlimited Km Warranty
(Every new Subaru comes with a 5 Year/Unlimited Km warranty period, unless the vehicle is used as a hire car, taxi, ride share, rental, driving school, delivery or courier vehicle in which case the warranty period is 5 Year/150,000 Km (whichever occurs first). For full warranty terms and conditions, visit https://www.subaru.com.au/owners/warranty)
18" alloy wheels
Premium cloth seat trim
Satellite navigation
Powered seats - driver and front passenger
Powered tailgate
Key Features
5 Year/Unlimited Km Warranty
(Every new Subaru comes with a 5 Year/Unlimited Km warranty period, unless the vehicle is used as a hire car, taxi, ride share, rental, driving school, delivery or courier vehicle in which case the warranty period is 5 Year/150,000 Km (whichever occurs first). For full warranty terms and conditions, visit https://www.subaru.com.au/owners/warranty)
18" alloy wheels - dark metallic finish
Orange highlights - interior and exterior
Electric sunroof
Water repellent cloth seat trim
(Water repellent fabric repels water so that the fabric is not easily be penetrated by small amounts of water. Fabric is not 100% water proof. Intermittent treatment (at owner's cost) may be required to maintain water repellent characteristics.)
Satellite navigation
Powered seats - driver and front passenger
Key Features
5 Year/Unlimited Km Warranty
(Every new Subaru comes with a 5 Year/Unlimited Km warranty period, unless the vehicle is used as a hire car, taxi, ride share, rental, driving school, delivery or courier vehicle in which case the warranty period is 5 Year/150,000 Km (whichever occurs first). For full warranty terms and conditions, visit https://www.subaru.com.au/owners/warranty)
18" alloy wheels - silver 5 spoke design
Leather accented seat trim
8 Harman Kardon® speakers, subwoofer and amplifier
(Harman Kardon® is a registered trademark of HARMAN International Industries, Incorporated.)
Electric sunroof
X-Mode - 2 mode
Key Features
5 Year/Unlimited Km Warranty
(Every new Subaru comes with a 5 Year/Unlimited Km warranty period, unless the vehicle is used as a hire car, taxi, ride share, rental, driving school, delivery or courier vehicle in which case the warranty period is 5 Year/150,000 Km (whichever occurs first). For full warranty terms and conditions, visit https://www.subaru.com.au/owners/warranty)
Dark Grey high lustre 18" alloy wheels
Leather accented seat trim (black)
Black - Roof rails, front grille, foglight garnish, front and rear under guards and window sills
Crystal Black – Shark fin antenna, door mirror caps, side and rear garnish
8 Harman Kardon® speakers, subwoofer and amplifier
(Harman Kardon® is a registered trademark of HARMAN International Industries, Incorporated.)
Electric sunroof
Black rear badges
50 Years Edition badges
X-Mode - 2 mode
Key Features
5 Year/Unlimited Km Warranty
(Every new Subaru comes with a 5 Year/Unlimited Km warranty period, unless the vehicle is used as a hire car, taxi, ride share, rental, driving school, delivery or courier vehicle in which case the warranty period is 5 Year/150,000 Km (whichever occurs first). For full warranty terms and conditions, visit https://www.subaru.com.au/owners/warranty)
Subaru e-Boxer hybrid technology
EyeSight® Driver Assist technology
Subaru's Vision Assist
Driver Monitoring System (DMS)
(Driver Monitoring System performance and capability dependent on environmental and technical conditions. Refer to Owner's Manual for full details.)
17" alloy wheels
Premium cloth seat trim
Key Features
5 Year/Unlimited Km Warranty
(Every new Subaru comes with a 5 Year/Unlimited Km warranty period, unless the vehicle is used as a hire car, taxi, ride share, rental, driving school, delivery or courier vehicle in which case the warranty period is 5 Year/150,000 Km (whichever occurs first). For full warranty terms and conditions, visit https://www.subaru.com.au/owners/warranty)
Leather accented seat trim
Electric sunroof
Satellite navigation
8 Harman Kardon® speakers, subwoofer and amplifier
(Harman Kardon® is a registered trademark of HARMAN International Industries, Incorporated.)
18" alloy wheels - silver 5 spoke design
Powered tailgate
1. Select Variant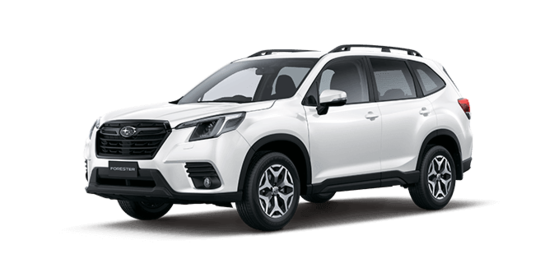 Forester 2.5i AWD
Forester 2.5i AWD 50 Years Edition
Forester 2.5i-L AWD
Forester 2.5i Premium AWD
Forester 2.5i Sport AWD
Forester 2.5i-S AWD
Forester 2.5i-S AWD 50 Years Edition
Forester Hybrid L AWD
Forester Hybrid S AWD
Select colour
Brilliant Bronze Metallic
Brilliant Bronze Metallic
Brilliant Bronze Metallic
Brilliant Bronze Metallic
Brilliant Bronze Metallic
Brilliant Bronze Metallic
Brilliant Bronze Metallic
Select interior finish
Premium Cloth - Platinum/Black
Water Repellent Cloth - Grey/Black
Leather Accented - Platinum & Black
Variant
Transmission
Interior
Colour
Cargo & Tow
Convenience & Safety
Protection
Security
STI Performance Parts
Styling
Accessory Packs
Cargo & Tow
Convenience & Safety
Protection
Security
STI Performance Parts
Styling
Accessory Packs
Cargo & Tow
Convenience & Safety
Protection
Security
STI Performance Parts
Styling
Accessory Packs
Cargo & Tow
Convenience & Safety
Protection
Security
STI Performance Parts
Styling
Accessory Packs
Cargo & Tow
Convenience & Safety
Protection
Security
STI Performance Parts
Styling
Accessory Packs
Cargo & Tow
Convenience & Safety
Protection
Security
STI Performance Parts
Styling
Accessory Packs
Cargo & Tow
Convenience & Safety
Protection
Security
STI Performance Parts
Styling
Accessory Packs
Cargo & Tow
Convenience & Safety
Protection
Security
STI Performance Parts
Styling
Accessory Packs
Cargo & Tow
Convenience & Safety
Protection
Security
STI Performance Parts
Styling
Accessory Packs
Roof Cross Bars
Item RRP: $425.25 *2
Forester Cargo Barrier
Item RRP: $793.88 *2
Forester Cargo Net
Item RRP: $106.56 *2
Cargo Tray
Item RRP: $202.22 *2
Tow Bar
Item RRP: $881.94 *2
Roof Box - Thule Force XT M (Matte Black)
Item RRP: $849.28 *2
Tow Bar Mounted Bike Carrier (Three Bikes)
Item RRP: $948.09 *2
Tow Bar Mounted Bike Carrier (Two Bikes)
Item RRP: $798.55 *2
Roof Box - Thule Force XT L (Matte Black)
Item RRP: $924.64 *2
Bicycle Holder - Black (ProRide)
Item RRP: $330.64 *2
Thule Paddleboard & Mal Carrier
Item RRP: $304.55 *2
Bicycle Holder - Silver (ProRide)
Item RRP: $293.87 *2
Deluxe Ski Carrier - 4 Pair
Item RRP: $445.08 *2
Deluxe Ski Carrier - 6 Pair
Item RRP: $483.03 *2
Bicycle Holder Upright
Item RRP: $399.91 *2
Side Up Wheel Step
Item RRP: $132.07 *2
Thule Roof Basket
Item RRP: $672.10 *2
Thule GoPack Set (4 bags for roof box)
Item RRP: $306.77 *2
Ski Holder - 6 Pair
Item RRP: $378.54 *2
Ski Holder - 4 Pair
Item RRP: $299.56 *2
Kayak Carrier - Dockglide
Item RRP: $404.41 *2
Lifestyle Awning Kit
Item RRP: $495.22 *2
Garmin Dash Cam 56
Item RRP: $300.00 *2
Magnetic Mount (additional)
Item RRP: $20.45 *2
Front Corner Parking Assist
Item RRP: $538.61 *2
Cigarette Lighter
Item RRP: $67.47 *2
Garbage Box
Item RRP: $144.94 *2
Safety Triangle
Item RRP: $23.57 *2
First Aid Kit
Item RRP: $56.67 *2
Weather Shields
Item RRP: $296.01 *2
Cargo Step Panel (Resin)
Item RRP: $214.37 *2
Cargo Step Panel (Stainless)
Item RRP: $236.87 *2
Rear Seat Pet Protector
Item RRP: $464.92 *2
Front Black All Weather Seat Covers
Item RRP: $379.12 *2
Front Stripe All Weather Seat Covers
Item RRP: $423.34 *2
Rear Black All Weather Seat Cover
Item RRP: $403.15 *2
Rear Stripe All Weather Seat Cover
Item RRP: $455.15 *2
Mud Guards Front
Item RRP: $131.24 *2
Headlamp Protectors
Item RRP: $174.10 *2
Rubber Mat Set
Item RRP: $208.16 *2
Carpet Mat Set
Item RRP: $196.07 *2
Bootlip & Bumper Protector
Item RRP: $68.86 *2
Wheel Lock Nuts
Item RRP: $145.31 *2
STI Alloy Wheel Set (4) - 17in (Silver)
Item RRP: $3,869.85 *2
STI Alloy Wheel Set (4) - 17in (Gun Metal)
Item RRP: $3,869.85 *2
STI Alloy Wheel Set (4) - 17in (Black)
Item RRP: $3,869.85 *2
STI Shift Knob CVT
Item RRP: $343.91 *2
STI Front Centre Spoiler - Black
Item RRP: $776.66 *2
STI Front Centre Spoiler - Silver
Item RRP: $774.44 *2
STI Front Side Spoiler - Black
Item RRP: $1,011.96 *2
Side Under Spoiler - Black
Item RRP: $1,173.02 *2
Side Under Spoiler - Silver
Item RRP: $1,178.07 *2
Side Sill Plates - Front Set
Item RRP: $79.07 *2
Bumper Under Guard (Rear) not applicable with tow bar
Item RRP: $944.19 *2
Front Grille
Item RRP: $820.20 *2
Centre Console Ultra Suede Side Trim
Item RRP: $195.21 *2
Ultra Suede Arm Rest
Item RRP: $257.50 *2
Front Dash Ultra Suede Trim Pieces
Item RRP: $251.47 *2
Centre Console Rose Gold Trim
Item RRP: $348.87 *2
Protection - Carpet Mats
Fitted RRP: $1,149.91 *1
Pack Includes: Cargo Tray ($202.22), Weather Shields ($329.01), Cargo Step Panel (Resin) ($247.37), Mud Guards Front ($164.24), Carpet Mat Set ($207.07)
Explorer - Carpet Mats
Fitted RRP: $2,196.85 *1
Pack Includes: Cargo Tray ($202.22), Tow Bar ($1046.94), Weather Shields ($329.01), Cargo Step Panel (Resin) ($247.37), Mud Guards Front ($164.24), Carpet Mat Set ($207.07)
Essential - Carpet Mats
Fitted RRP: $656.66 *1
Pack Includes: Cargo Tray ($202.22), Cargo Step Panel (Resin) ($247.37), Carpet Mat Set ($207.07)
Essential - Rubber Mats
Fitted RRP: $668.75 *1
Pack Includes: Cargo Tray ($202.22), Cargo Step Panel (Resin) ($247.37), Rubber Mat Set ($219.16)
Protection - Rubber Mats
Fitted RRP: $1,162.00 *1
Pack Includes: Cargo Tray ($202.22), Weather Shields ($329.01), Cargo Step Panel (Resin) ($247.37), Mud Guards Front ($164.24), Rubber Mat Set ($219.16)
Explorer - Rubber Mats
Fitted RRP: $2,208.94 *1
Pack Includes: Cargo Tray ($202.22), Tow Bar ($1046.94), Weather Shields ($329.01), Cargo Step Panel (Resin) ($247.37), Mud Guards Front ($164.24), Rubber Mat Set ($219.16)
Roof Cross Bars
Item RRP: $425.25 *2
Forester Cargo Barrier
Item RRP: $793.88 *2
Cargo Tray
Item RRP: $202.22 *2
Tow Bar
Item RRP: $881.94 *2
Tow Bar Mounted Bike Carrier (Two Bikes)
Item RRP: $798.55 *2
Tow Bar Mounted Bike Carrier (Three Bikes)
Item RRP: $948.09 *2
Roof Box - Thule Force XT M (Matte Black)
Item RRP: $849.28 *2
Roof Box - Thule Force XT XL (Matte Black)
Item RRP: $999.98 *2
Roof Box - Thule Force XT L (Matte Black)
Item RRP: $924.64 *2
Thule Paddleboard & Mal Carrier
Item RRP: $304.55 *2
Bicycle Holder - Silver (ProRide)
Item RRP: $293.87 *2
Deluxe Ski Carrier - 6 Pair
Item RRP: $483.03 *2
Deluxe Ski Carrier - 4 Pair
Item RRP: $445.08 *2
Bicycle Holder - Black (ProRide)
Item RRP: $330.64 *2
Bicycle Holder Upright
Item RRP: $399.91 *2
Thule GoPack Set (4 bags for roof box)
Item RRP: $306.77 *2
Thule Roof Basket
Item RRP: $672.10 *2
Side Up Wheel Step
Item RRP: $132.07 *2
Ski Holder - 4 Pair
Item RRP: $299.56 *2
Lifestyle Awning Kit
Item RRP: $495.22 *2
Kayak Carrier - Dockglide
Item RRP: $404.41 *2
Ski Holder - 6 Pair
Item RRP: $378.54 *2
Garmin Dash Cam 56
Item RRP: $300.00 *2
Magnetic Mount (additional)
Item RRP: $20.45 *2
Front Corner Parking Assist
Item RRP: $538.61 *2
Cigarette Lighter
Item RRP: $67.47 *2
Garbage Box
Item RRP: $144.94 *2
First Aid Kit
Item RRP: $56.67 *2
Safety Triangle
Item RRP: $23.57 *2
Cargo Step Panel (Stainless)
Item RRP: $236.87 *2
Cargo Step Panel (Resin)
Item RRP: $214.37 *2
Weather Shields
Item RRP: $296.01 *2
Rear Seat Pet Protector
Item RRP: $464.92 *2
Front Black All Weather Seat Covers
Item RRP: $379.12 *2
Front Stripe All Weather Seat Covers
Item RRP: $423.34 *2
Rear Black All Weather Seat Cover
Item RRP: $403.15 *2
Rear Stripe All Weather Seat Cover
Item RRP: $455.15 *2
Mud Guards Front
Item RRP: $131.24 *2
Headlamp Protectors
Item RRP: $174.10 *2
Rubber Mat Set
Item RRP: $208.16 *2
Carpet Mat Set
Item RRP: $196.07 *2
Bootlip & Bumper Protector
Item RRP: $68.86 *2
Wheel Lock Nuts
Item RRP: $145.31 *2
STI Alloy Wheel Set (4) - 17in (Gun Metal)
Item RRP: $3,869.85 *2
STI Alloy Wheel Set (4) - 17in (Silver)
Item RRP: $3,869.85 *2
STI Alloy Wheel Set (4) - 17in (Black)
Item RRP: $3,869.85 *2
STI Shift Knob CVT
Item RRP: $343.91 *2
STI Front Centre Spoiler - Black
Item RRP: $776.66 *2
STI Front Centre Spoiler - Silver
Item RRP: $774.44 *2
STI Front Side Spoiler - Black
Item RRP: $1,011.96 *2
Side Under Spoiler - Black
Item RRP: $1,173.02 *2
Side Under Spoiler - Silver
Item RRP: $1,178.07 *2
Side Sill Plates - Front Set
Item RRP: $79.07 *2
Bumper Under Guard (Rear) not applicable with tow bar
Item RRP: $944.19 *2
Front Grille
Item RRP: $820.20 *2
Centre Console Ultra Suede Side Trim
Item RRP: $195.21 *2
Ultra Suede Arm Rest
Item RRP: $257.50 *2
Front Dash Ultra Suede Trim Pieces
Item RRP: $251.47 *2
Centre Console Rose Gold Trim
Item RRP: $348.87 *2
Protection - Carpet Mats
Fitted RRP: $1,149.91 *1
Pack Includes: Cargo Tray ($202.22), Weather Shields ($329.01), Cargo Step Panel (Resin) ($247.37), Mud Guards Front ($164.24), Carpet Mat Set ($207.07)
Explorer - Carpet Mats
Fitted RRP: $2,196.85 *1
Pack Includes: Cargo Tray ($202.22), Tow Bar ($1046.94), Weather Shields ($329.01), Cargo Step Panel (Resin) ($247.37), Mud Guards Front ($164.24), Carpet Mat Set ($207.07)
Essential - Carpet Mats
Fitted RRP: $656.66 *1
Pack Includes: Cargo Tray ($202.22), Cargo Step Panel (Resin) ($247.37), Carpet Mat Set ($207.07)
Essential - Rubber Mats
Fitted RRP: $668.75 *1
Pack Includes: Cargo Tray ($202.22), Cargo Step Panel (Resin) ($247.37), Rubber Mat Set ($219.16)
Protection - Rubber Mats
Fitted RRP: $1,162.00 *1
Pack Includes: Cargo Tray ($202.22), Weather Shields ($329.01), Cargo Step Panel (Resin) ($247.37), Mud Guards Front ($164.24), Rubber Mat Set ($219.16)
Explorer - Rubber Mats
Fitted RRP: $2,208.94 *1
Pack Includes: Cargo Tray ($202.22), Tow Bar ($1046.94), Weather Shields ($329.01), Cargo Step Panel (Resin) ($247.37), Mud Guards Front ($164.24), Rubber Mat Set ($219.16)
Roof Cross Bars
Item RRP: $425.25 *2
Forester Cargo Barrier
Item RRP: $793.88 *2
Forester Cargo Net
Item RRP: $106.56 *2
Cargo Tray
Item RRP: $202.22 *2
Tow Bar
Item RRP: $881.94 *2
Tow Bar Mounted Bike Carrier (Three Bikes)
Item RRP: $948.09 *2
Tow Bar Mounted Bike Carrier (Two Bikes)
Item RRP: $798.55 *2
Roof Box - Thule Force XT M (Matte Black)
Item RRP: $849.28 *2
Roof Box - Thule Force XT L (Matte Black)
Item RRP: $924.64 *2
Roof Box - Thule Force XT XL (Matte Black)
Item RRP: $999.98 *2
Bicycle Holder - Black (ProRide)
Item RRP: $330.64 *2
Bicycle Holder - Silver (ProRide)
Item RRP: $293.87 *2
Thule Paddleboard & Mal Carrier
Item RRP: $304.55 *2
Deluxe Ski Carrier - 4 Pair
Item RRP: $445.08 *2
Deluxe Ski Carrier - 6 Pair
Item RRP: $483.03 *2
Bicycle Holder Upright
Item RRP: $399.91 *2
Thule GoPack Set (4 bags for roof box)
Item RRP: $306.77 *2
Thule Roof Basket
Item RRP: $672.10 *2
Side Up Wheel Step
Item RRP: $132.07 *2
Ski Holder - 6 Pair
Item RRP: $378.54 *2
Ski Holder - 4 Pair
Item RRP: $299.56 *2
Kayak Carrier - Dockglide
Item RRP: $404.41 *2
Lifestyle Awning Kit
Item RRP: $495.22 *2
Garmin Dash Cam 56
Item RRP: $300.33 *2
Magnetic Mount (additional)
Item RRP: $20.45 *2
Front Corner Parking Assist
Item RRP: $538.61 *2
Cigarette Lighter
Item RRP: $67.47 *2
Garbage Box
Item RRP: $144.94 *2
Safety Triangle
Item RRP: $23.57 *2
First Aid Kit
Item RRP: $56.67 *2
Cargo Step Panel (Stainless)
Item RRP: $236.87 *2
Cargo Step Panel (Resin)
Item RRP: $214.37 *2
Weather Shields
Item RRP: $296.01 *2
Rear Seat Pet Protector
Item RRP: $464.92 *2
Front Black All Weather Seat Covers
Item RRP: $379.12 *2
Front Stripe All Weather Seat Covers
Item RRP: $423.34 *2
Rear Black All Weather Seat Cover
Item RRP: $403.15 *2
Rear Stripe All Weather Seat Cover
Item RRP: $455.15 *2
Mud Guards Front
Item RRP: $131.24 *2
Headlamp Protectors
Item RRP: $174.10 *2
Rubber Mat Set
Item RRP: $208.16 *2
Carpet Mat Set
Item RRP: $196.07 *2
Bootlip & Bumper Protector
Item RRP: $68.86 *2
Wheel Lock Nuts
Item RRP: $145.31 *2
STI Alloy Wheel Set (4) - 17in (Silver)
Item RRP: $3,869.85 *2
STI Alloy Wheel Set (4) - 17in (Gun Metal)
Item RRP: $3,869.85 *2
STI Alloy Wheel Set (4) - 17in (Black)
Item RRP: $3,869.85 *2
STI Shift Knob CVT
Item RRP: $343.91 *2
STI Front Centre Spoiler - Black
Item RRP: $776.66 *2
STI Front Centre Spoiler - Silver
Item RRP: $774.44 *2
STI Front Side Spoiler - Black
Item RRP: $1,011.96 *2
Side Under Spoiler - Black
Item RRP: $1,173.02 *2
Side Under Spoiler - Silver
Item RRP: $1,178.07 *2
Side Sill Plates - Front Set
Item RRP: $79.07 *2
Bumper Under Guard (Rear) not applicable with tow bar
Item RRP: $944.19 *2
Front Grille
Item RRP: $820.20 *2
Centre Console Ultra Suede Side Trim
Item RRP: $195.21 *2
Ultra Suede Arm Rest
Item RRP: $257.50 *2
Front Dash Ultra Suede Trim Pieces
Item RRP: $251.47 *2
Centre Console Rose Gold Trim
Item RRP: $348.87 *2
Protection - Carpet Mats
Fitted RRP: $1,149.91 *1
Pack Includes: Cargo Tray ($202.22), Weather Shields ($329.01), Cargo Step Panel (Resin) ($247.37), Mud Guards Front ($164.24), Carpet Mat Set ($207.07)
Explorer - Carpet Mats
Fitted RRP: $2,196.85 *1
Pack Includes: Cargo Tray ($202.22), Tow Bar ($1046.94), Weather Shields ($329.01), Cargo Step Panel (Resin) ($247.37), Mud Guards Front ($164.24), Carpet Mat Set ($207.07)
Essential - Carpet Mats
Fitted RRP: $656.66 *1
Pack Includes: Cargo Tray ($202.22), Cargo Step Panel (Resin) ($247.37), Carpet Mat Set ($207.07)
Essential - Rubber Mats
Fitted RRP: $668.75 *1
Pack Includes: Cargo Tray ($202.22), Cargo Step Panel (Resin) ($247.37), Rubber Mat Set ($219.16)
Protection - Rubber Mats
Fitted RRP: $1,162.00 *1
Pack Includes: Cargo Tray ($202.22), Weather Shields ($329.01), Cargo Step Panel (Resin) ($247.37), Mud Guards Front ($164.24), Rubber Mat Set ($219.16)
Explorer - Rubber Mats
Fitted RRP: $2,208.94 *1
Pack Includes: Cargo Tray ($202.22), Tow Bar ($1046.94), Weather Shields ($329.01), Cargo Step Panel (Resin) ($247.37), Mud Guards Front ($164.24), Rubber Mat Set ($219.16)
Roof Cross Bars
Item RRP: $425.25 *2
Forester Cargo Barrier
Item RRP: $793.88 *2
Forester Cargo Net
Item RRP: $106.56 *2
Cargo Tray
Item RRP: $202.22 *2
Tow Bar
Item RRP: $881.94 *2
Tow Bar Mounted Bike Carrier (Two Bikes)
Item RRP: $798.55 *2
Roof Box - Thule Force XT L (Matte Black)
Item RRP: $924.64 *2
Tow Bar Mounted Bike Carrier (Three Bikes)
Item RRP: $948.09 *2
Roof Box - Thule Force XT M (Matte Black)
Item RRP: $849.28 *2
Roof Box - Thule Force XT XL (Matte Black)
Item RRP: $999.98 *2
Thule Paddleboard & Mal Carrier
Item RRP: $304.55 *2
Bicycle Holder - Silver (ProRide)
Item RRP: $293.87 *2
Bicycle Holder - Black (ProRide)
Item RRP: $330.64 *2
Deluxe Ski Carrier - 4 Pair
Item RRP: $445.08 *2
Deluxe Ski Carrier - 6 Pair
Item RRP: $483.03 *2
Bicycle Holder Upright
Item RRP: $399.91 *2
Thule GoPack Set (4 bags for roof box)
Item RRP: $306.77 *2
Thule Roof Basket
Item RRP: $672.10 *2
Side Up Wheel Step
Item RRP: $132.07 *2
Ski Holder - 4 Pair
Item RRP: $299.56 *2
Ski Holder - 6 Pair
Item RRP: $378.54 *2
Kayak Carrier - Dockglide
Item RRP: $404.41 *2
Lifestyle Awning Kit
Item RRP: $495.22 *2
Magnetic Mount (additional)
Item RRP: $20.45 *2
Garmin Dash Cam 56
Item RRP: $300.33 *2
Front Corner Parking Assist
Item RRP: $538.61 *2
Cigarette Lighter
Item RRP: $67.47 *2
Garbage Box
Item RRP: $144.94 *2
Safety Triangle
Item RRP: $23.57 *2
First Aid Kit
Item RRP: $56.67 *2
Cargo Step Panel (Stainless)
Item RRP: $236.87 *2
Cargo Step Panel (Resin)
Item RRP: $214.37 *2
Weather Shields (Chrome)
Item RRP: $296.01 *2
Rear Seat Pet Protector
Item RRP: $464.92 *2
Rear Black All Weather Seat Cover
Item RRP: $403.15 *2
Front Stripe All Weather Seat Covers
Item RRP: $423.34 *2
Rear Stripe All Weather Seat Cover
Item RRP: $455.15 *2
Mud Guards Front
Item RRP: $131.24 *2
Headlamp Protectors
Item RRP: $174.10 *2
Rubber Mat Set
Item RRP: $208.16 *2
Carpet Mat Set
Item RRP: $196.07 *2
Bootlip & Bumper Protector
Item RRP: $68.86 *2
Wheel Lock Nuts
Item RRP: $145.31 *2
STI Alloy Wheel Set (4) - 18in (Silver)
Item RRP: $4,517.23 *2
STI Alloy Wheel Set (4) - 18in (Gun Metal)
Item RRP: $4,517.23 *2
STI Alloy Wheel Set (4) - 18in (Black)
Item RRP: $4,517.23 *2
STI Alloy Wheel Set (4) - 17in (Silver)
Item RRP: $3,869.85 *2
STI Alloy Wheel Set (4) - 17in (Black)
Item RRP: $3,869.85 *2
STI Alloy Wheel Set (4) - 17in (Gun Metal)
Item RRP: $3,869.85 *2
STI Shift Knob CVT
Item RRP: $343.91 *2
STI Front Centre Spoiler - Black
Item RRP: $776.66 *2
STI Front Centre Spoiler - Silver
Item RRP: $774.44 *2
STI Front Side Spoiler - Black
Item RRP: $1,011.96 *2
Side Under Spoiler - Black
Item RRP: $1,173.02 *2
Side Under Spoiler - Silver
Item RRP: $1,178.07 *2
Side Sill Plates - Front Set
Item RRP: $79.07 *2
Front Grille
Item RRP: $820.20 *2
Centre Console Ultra Suede Side Trim
Item RRP: $195.21 *2
Ultra Suede Arm Rest
Item RRP: $257.50 *2
Front Dash Ultra Suede Trim Pieces
Item RRP: $251.47 *2
Centre Console Rose Gold Trim
Item RRP: $348.87 *2
Protection - Carpet Mats
Fitted RRP: $1,149.91 *1
Pack Includes: Cargo Tray ($202.22), Cargo Step Panel (Resin) ($247.37), Weather Shields (Chrome) ($329.01), Mud Guards Front ($164.24), Carpet Mat Set ($207.07)
Explorer - Carpet Mats
Fitted RRP: $2,196.85 *1
Pack Includes: Cargo Tray ($202.22), Tow Bar ($1046.94), Cargo Step Panel (Resin) ($247.37), Weather Shields (Chrome) ($329.01), Mud Guards Front ($164.24), Carpet Mat Set ($207.07)
Essential - Carpet Mats
Fitted RRP: $656.66 *1
Pack Includes: Cargo Tray ($202.22), Cargo Step Panel (Resin) ($247.37), Carpet Mat Set ($207.07)
Essential - Rubber Mats
Fitted RRP: $668.75 *1
Pack Includes: Cargo Tray ($202.22), Cargo Step Panel (Resin) ($247.37), Rubber Mat Set ($219.16)
Protection - Rubber Mats
Fitted RRP: $1,162.00 *1
Pack Includes: Cargo Tray ($202.22), Cargo Step Panel (Resin) ($247.37), Weather Shields (Chrome) ($329.01), Mud Guards Front ($164.24), Rubber Mat Set ($219.16)
Explorer - Rubber Mats
Fitted RRP: $2,208.94 *1
Pack Includes: Cargo Tray ($202.22), Tow Bar ($1046.94), Cargo Step Panel (Resin) ($247.37), Weather Shields (Chrome) ($329.01), Mud Guards Front ($164.24), Rubber Mat Set ($219.16)
Roof Cross Bars
Item RRP: $425.25 *2
Forester Cargo Barrier
Item RRP: $793.88 *2
Forester Cargo Net
Item RRP: $106.56 *2
Cargo Tray
Item RRP: $202.22 *2
Tow Bar
Item RRP: $881.94 *2
Tow Bar Mounted Bike Carrier (Two Bikes)
Item RRP: $798.55 *2
Roof Box - Thule Force XT L (Matte Black)
Item RRP: $924.64 *2
Roof Box - Thule Force XT M (Matte Black)
Item RRP: $849.28 *2
Tow Bar Mounted Bike Carrier (Three Bikes)
Item RRP: $948.09 *2
Roof Box - Thule Force XT XL (Matte Black)
Item RRP: $999.98 *2
Thule Paddleboard & Mal Carrier
Item RRP: $304.55 *2
Bicycle Holder - Silver (ProRide)
Item RRP: $293.87 *2
Bicycle Holder - Black (ProRide)
Item RRP: $330.64 *2
Deluxe Ski Carrier - 4 Pair
Item RRP: $445.08 *2
Deluxe Ski Carrier - 6 Pair
Item RRP: $483.03 *2
Bicycle Holder Upright
Item RRP: $399.91 *2
Thule GoPack Set (4 bags for roof box)
Item RRP: $306.77 *2
Thule Roof Basket
Item RRP: $672.10 *2
Side Up Wheel Step
Item RRP: $132.07 *2
Ski Holder - 4 Pair
Item RRP: $299.56 *2
Ski Holder - 6 Pair
Item RRP: $378.54 *2
Kayak Carrier - Dockglide
Item RRP: $404.41 *2
Lifestyle Awning Kit
Item RRP: $495.22 *2
Magnetic Mount (additional)
Item RRP: $20.45 *2
Front Corner Parking Assist
Item RRP: $538.61 *2
Cigarette Lighter
Item RRP: $67.47 *2
Garbage Box
Item RRP: $144.94 *2
Safety Triangle
Item RRP: $23.57 *2
First Aid Kit
Item RRP: $56.67 *2
Weather Shields
Item RRP: $296.01 *2
Cargo Step Panel (Stainless)
Item RRP: $236.87 *2
Cargo Step Panel (Resin)
Item RRP: $214.37 *2
Rear Seat Pet Protector
Item RRP: $464.92 *2
Front Black All Weather Seat Covers
Item RRP: $379.12 *2
Rear Black All Weather Seat Cover
Item RRP: $403.15 *2
Front Stripe All Weather Seat Covers
Item RRP: $423.34 *2
Rear Stripe All Weather Seat Cover
Item RRP: $455.15 *2
Mud Guards Front
Item RRP: $131.24 *2
Headlamp Protectors
Item RRP: $174.10 *2
Carpet Mat Set
Item RRP: $196.07 *2
Rubber Mat Set
Item RRP: $208.16 *2
Bootlip & Bumper Protector
Item RRP: $68.86 *2
Wheel Lock Nuts
Item RRP: $145.31 *2
STI Alloy Wheel Set (4) - 18in (Silver)
Item RRP: $4,517.23 *2
STI Alloy Wheel Set (4) - 17in (Silver)
Item RRP: $3,869.85 *2
STI Alloy Wheel Set (4) - 18in (Black)
Item RRP: $4,517.23 *2
STI Alloy Wheel Set (4) - 18in (Gun Metal)
Item RRP: $4,517.23 *2
STI Alloy Wheel Set (4) - 17in (Black)
Item RRP: $3,869.85 *2
STI Alloy Wheel Set (4) - 17in (Gun Metal)
Item RRP: $3,869.85 *2
STI Shift Knob CVT
Item RRP: $343.91 *2
STI Front Centre Spoiler - Black
Item RRP: $776.66 *2
STI Front Centre Spoiler - Silver
Item RRP: $774.44 *2
STI Front Side Spoiler - Black
Item RRP: $1,011.96 *2
Side Under Spoiler - Black
Item RRP: $1,173.02 *2
Side Under Spoiler - Silver
Item RRP: $1,178.07 *2
Side Sill Plates - Front Set
Item RRP: $79.07 *2
Front Grille
Item RRP: $820.20 *2
Centre Console Ultra Suede Side Trim
Item RRP: $195.21 *2
Ultra Suede Arm Rest
Item RRP: $257.50 *2
Front Dash Ultra Suede Trim Pieces
Item RRP: $251.47 *2
Centre Console Rose Gold Trim
Item RRP: $348.87 *2
Protection - Carpet Mats
Fitted RRP: $1,149.91 *1
Pack Includes: Cargo Tray ($202.22), Weather Shields ($329.01), Cargo Step Panel (Resin) ($247.37), Mud Guards Front ($164.24), Carpet Mat Set ($207.07)
Explorer - Carpet Mats
Fitted RRP: $2,196.85 *1
Pack Includes: Cargo Tray ($202.22), Tow Bar ($1046.94), Weather Shields ($329.01), Cargo Step Panel (Resin) ($247.37), Mud Guards Front ($164.24), Carpet Mat Set ($207.07)
Essential - Carpet Mats
Fitted RRP: $656.66 *1
Pack Includes: Cargo Tray ($202.22), Cargo Step Panel (Resin) ($247.37), Carpet Mat Set ($207.07)
Essential - Rubber Mats
Fitted RRP: $668.75 *1
Pack Includes: Cargo Tray ($202.22), Cargo Step Panel (Resin) ($247.37), Rubber Mat Set ($219.16)
Protection - Rubber Mats
Fitted RRP: $1,162.00 *1
Pack Includes: Cargo Tray ($202.22), Weather Shields ($329.01), Cargo Step Panel (Resin) ($247.37), Mud Guards Front ($164.24), Rubber Mat Set ($219.16)
Explorer - Rubber Mats
Fitted RRP: $2,208.94 *1
Pack Includes: Cargo Tray ($202.22), Tow Bar ($1046.94), Weather Shields ($329.01), Cargo Step Panel (Resin) ($247.37), Mud Guards Front ($164.24), Rubber Mat Set ($219.16)
Roof Cross Bars
Item RRP: $425.25 *2
Forester Cargo Barrier
Item RRP: $793.88 *2
Forester Cargo Net
Item RRP: $106.56 *2
Cargo Tray
Item RRP: $202.22 *2
Tow Bar
Item RRP: $881.94 *2
Tow Bar Mounted Bike Carrier (Two Bikes)
Item RRP: $798.55 *2
Tow Bar Mounted Bike Carrier (Three Bikes)
Item RRP: $948.09 *2
Roof Box - Thule Force XT L (Matte Black)
Item RRP: $924.64 *2
Roof Box - Thule Force XT M (Matte Black)
Item RRP: $849.28 *2
Roof Box - Thule Force XT XL (Matte Black)
Item RRP: $999.98 *2
Bicycle Holder - Silver (ProRide)
Item RRP: $293.87 *2
Thule Paddleboard & Mal Carrier
Item RRP: $304.55 *2
Bicycle Holder - Black (ProRide)
Item RRP: $330.64 *2
Deluxe Ski Carrier - 4 Pair
Item RRP: $445.08 *2
Deluxe Ski Carrier - 6 Pair
Item RRP: $483.03 *2
Thule GoPack Set (4 bags for roof box)
Item RRP: $306.77 *2
Thule Roof Basket
Item RRP: $672.10 *2
Bicycle Holder Upright
Item RRP: $399.91 *2
Side Up Wheel Step
Item RRP: $132.07 *2
Ski Holder - 4 Pair
Item RRP: $299.56 *2
Ski Holder - 6 Pair
Item RRP: $378.54 *2
Kayak Carrier - Dockglide
Item RRP: $404.41 *2
Lifestyle Awning Kit
Item RRP: $495.22 *2
Magnetic Mount (additional)
Item RRP: $20.45 *2
Garmin Dash Cam 56
Item RRP: $300.33 *2
Front Corner Parking Assist
Item RRP: $538.61 *2
Cigarette Lighter
Item RRP: $67.47 *2
Garbage Box
Item RRP: $144.94 *2
Safety Triangle
Item RRP: $23.57 *2
First Aid Kit
Item RRP: $56.67 *2
Cargo Step Panel (Stainless)
Item RRP: $236.87 *2
Weather Shields (Chrome)
Item RRP: $296.01 *2
Rear Seat Pet Protector
Item RRP: $464.92 *2
Cargo Step Panel (Resin)
Item RRP: $214.37 *2
Mud Guards Front
Item RRP: $131.24 *2
Headlamp Protectors
Item RRP: $174.10 *2
Rubber Mat Set
Item RRP: $208.16 *2
Carpet Mat Set
Item RRP: $196.07 *2
Bootlip & Bumper Protector
Item RRP: $68.86 *2
Wheel Lock Nuts
Item RRP: $145.31 *2
STI Alloy Wheel Set (4) - 18in (Silver)
Item RRP: $4,517.23 *2
STI Alloy Wheel Set (4) - 17in (Silver)
Item RRP: $3,869.85 *2
STI Alloy Wheel Set (4) - 18in (Black)
Item RRP: $4,517.23 *2
STI Alloy Wheel Set (4) - 18in (Gun Metal)
Item RRP: $4,517.23 *2
STI Alloy Wheel Set (4) - 17in (Black)
Item RRP: $3,869.85 *2
STI Alloy Wheel Set (4) - 17in (Gun Metal)
Item RRP: $3,869.85 *2
STI Shift Knob CVT
Item RRP: $343.91 *2
STI Front Centre Spoiler - Black
Item RRP: $776.66 *2
STI Front Centre Spoiler - Silver
Item RRP: $774.44 *2
STI Front Side Spoiler - Black
Item RRP: $1,011.96 *2
Side Under Spoiler - Black
Item RRP: $1,173.02 *2
Side Under Spoiler - Silver
Item RRP: $1,178.07 *2
Side Sill Plates - Front Set
Item RRP: $79.07 *2
Front Grille
Item RRP: $820.20 *2
Centre Console Ultra Suede Side Trim
Item RRP: $195.21 *2
Ultra Suede Arm Rest
Item RRP: $257.50 *2
Front Dash Ultra Suede Trim Pieces
Item RRP: $251.47 *2
Centre Console Rose Gold Trim
Item RRP: $348.87 *2
Protection - Carpet Mats
Fitted RRP: $1,149.91 *1
Pack Includes: Cargo Tray ($202.22), Cargo Step Panel (Resin) ($247.37), Weather Shields (Chrome) ($329.01), Mud Guards Front ($164.24), Carpet Mat Set ($207.07)
Explorer - Carpet Mats
Fitted RRP: $2,196.85 *1
Pack Includes: Cargo Tray ($202.22), Tow Bar ($1046.94), Cargo Step Panel (Resin) ($247.37), Weather Shields (Chrome) ($329.01), Mud Guards Front ($164.24), Carpet Mat Set ($207.07)
Essential - Carpet Mats
Fitted RRP: $656.66 *1
Pack Includes: Cargo Tray ($202.22), Cargo Step Panel (Resin) ($247.37), Carpet Mat Set ($207.07)
Essential - Rubber Mats
Fitted RRP: $668.75 *1
Pack Includes: Cargo Tray ($202.22), Cargo Step Panel (Resin) ($247.37), Rubber Mat Set ($219.16)
Protection - Rubber Mats
Fitted RRP: $1,162.00 *1
Pack Includes: Cargo Tray ($202.22), Cargo Step Panel (Resin) ($247.37), Weather Shields (Chrome) ($329.01), Mud Guards Front ($164.24), Rubber Mat Set ($219.16)
Explorer - Rubber Mats
Fitted RRP: $2,208.94 *1
Pack Includes: Cargo Tray ($202.22), Tow Bar ($1046.94), Cargo Step Panel (Resin) ($247.37), Weather Shields (Chrome) ($329.01), Mud Guards Front ($164.24), Rubber Mat Set ($219.16)
Roof Cross Bars
Item RRP: $425.25 *2
Forester Cargo Barrier
Item RRP: $793.88 *2
Forester Cargo Net
Item RRP: $106.56 *2
Cargo Tray
Item RRP: $202.22 *2
Tow Bar
Item RRP: $881.94 *2
Tow Bar Mounted Bike Carrier (Two Bikes)
Item RRP: $798.55 *2
Roof Box - Thule Force XT M (Matte Black)
Item RRP: $849.28 *2
Roof Box - Thule Force XT L (Matte Black)
Item RRP: $924.64 *2
Tow Bar Mounted Bike Carrier (Three Bikes)
Item RRP: $948.09 *2
Roof Box - Thule Force XT XL (Matte Black)
Item RRP: $999.98 *2
Thule Paddleboard & Mal Carrier
Item RRP: $304.55 *2
Bicycle Holder - Silver (ProRide)
Item RRP: $293.87 *2
Bicycle Holder - Black (ProRide)
Item RRP: $330.64 *2
Deluxe Ski Carrier - 4 Pair
Item RRP: $445.08 *2
Deluxe Ski Carrier - 6 Pair
Item RRP: $483.03 *2
Bicycle Holder Upright
Item RRP: $399.91 *2
Thule GoPack Set (4 bags for roof box)
Item RRP: $306.77 *2
Thule Roof Basket
Item RRP: $672.10 *2
Side Up Wheel Step
Item RRP: $132.07 *2
Ski Holder - 6 Pair
Item RRP: $378.54 *2
Ski Holder - 4 Pair
Item RRP: $299.56 *2
Kayak Carrier - Dockglide
Item RRP: $404.41 *2
Lifestyle Awning Kit
Item RRP: $495.22 *2
Garmin Dash Cam 56
Item RRP: $300.33 *2
Magnetic Mount (additional)
Item RRP: $20.45 *2
Cigarette Lighter
Item RRP: $67.47 *2
Front Corner Parking Assist
Item RRP: $538.61 *2
Garbage Box
Item RRP: $144.94 *2
First Aid Kit
Item RRP: $56.67 *2
Safety Triangle
Item RRP: $23.57 *2
Cargo Step Panel (Stainless)
Item RRP: $236.87 *2
Cargo Step Panel (Resin)
Item RRP: $214.37 *2
Rear Seat Pet Protector
Item RRP: $464.92 *2
Weather Shields (Chrome)
Item RRP: $296.01 *2
Mud Guards Front
Item RRP: $131.24 *2
Headlamp Protectors
Item RRP: $174.10 *2
Rubber Mat Set
Item RRP: $208.16 *2
Carpet Mat Set
Item RRP: $196.07 *2
Bootlip & Bumper Protector
Item RRP: $68.86 *2
Wheel Lock Nuts
Item RRP: $145.31 *2
STI Alloy Wheel Set (4) - 18in (Gun Metal)
Item RRP: $4,517.23 *2
STI Alloy Wheel Set (4) - 18in (Silver)
Item RRP: $4,517.23 *2
STI Alloy Wheel Set (4) - 17in (Gun Metal)
Item RRP: $3,869.85 *2
STI Alloy Wheel Set (4) - 18in (Black)
Item RRP: $4,517.23 *2
STI Alloy Wheel Set (4) - 17in (Silver)
Item RRP: $3,869.85 *2
STI Shift Knob CVT
Item RRP: $343.91 *2
STI Alloy Wheel Set (4) - 17in (Black)
Item RRP: $3,869.85 *2
STI Front Centre Spoiler - Black
Item RRP: $776.66 *2
STI Front Centre Spoiler - Silver
Item RRP: $774.44 *2
STI Front Side Spoiler - Black
Item RRP: $1,011.96 *2
Side Under Spoiler - Black
Item RRP: $1,173.02 *2
Side Under Spoiler - Silver
Item RRP: $1,178.07 *2
Side Sill Plates - Front Set
Item RRP: $79.07 *2
Front Grille
Item RRP: $820.20 *2
Centre Console Ultra Suede Side Trim
Item RRP: $195.21 *2
Ultra Suede Arm Rest
Item RRP: $257.50 *2
Front Dash Ultra Suede Trim Pieces
Item RRP: $251.47 *2
Centre Console Rose Gold Trim
Item RRP: $348.87 *2
Protection - Carpet Mats
Fitted RRP: $1,149.91 *1
Pack Includes: Cargo Tray ($202.22), Cargo Step Panel (Resin) ($247.37), Weather Shields (Chrome) ($329.01), Mud Guards Front ($164.24), Carpet Mat Set ($207.07)
Explorer - Carpet Mats
Fitted RRP: $2,196.85 *1
Pack Includes: Cargo Tray ($202.22), Tow Bar ($1046.94), Cargo Step Panel (Resin) ($247.37), Weather Shields (Chrome) ($329.01), Mud Guards Front ($164.24), Carpet Mat Set ($207.07)
Essential - Carpet Mats
Fitted RRP: $656.66 *1
Pack Includes: Cargo Tray ($202.22), Cargo Step Panel (Resin) ($247.37), Carpet Mat Set ($207.07)
Essential - Rubber Mats
Fitted RRP: $668.75 *1
Pack Includes: Cargo Tray ($202.22), Cargo Step Panel (Resin) ($247.37), Rubber Mat Set ($219.16)
Protection - Rubber Mats
Fitted RRP: $1,162.00 *1
Pack Includes: Cargo Tray ($202.22), Cargo Step Panel (Resin) ($247.37), Weather Shields (Chrome) ($329.01), Mud Guards Front ($164.24), Rubber Mat Set ($219.16)
Explorer - Rubber Mats
Fitted RRP: $2,208.94 *1
Pack Includes: Cargo Tray ($202.22), Tow Bar ($1046.94), Cargo Step Panel (Resin) ($247.37), Weather Shields (Chrome) ($329.01), Mud Guards Front ($164.24), Rubber Mat Set ($219.16)
Roof Cross Bars
Item RRP: $425.25 *2
Forester Cargo Net
Item RRP: $106.56 *2
Cargo Tray
Item RRP: $202.22 *2
Tow Bar
Item RRP: $881.94 *2
Tow Bar Mounted Bike Carrier (Two Bikes)
Item RRP: $798.55 *2
Tow Bar Mounted Bike Carrier (Three Bikes)
Item RRP: $948.09 *2
Roof Box - Thule Force XT M (Matte Black)
Item RRP: $849.28 *2
Roof Box - Thule Force XT L (Matte Black)
Item RRP: $924.64 *2
Roof Box - Thule Force XT XL (Matte Black)
Item RRP: $999.98 *2
Thule Paddleboard & Mal Carrier
Item RRP: $304.55 *2
Bicycle Holder - Silver (ProRide)
Item RRP: $293.87 *2
Bicycle Holder - Black (ProRide)
Item RRP: $330.64 *2
Deluxe Ski Carrier - 4 Pair
Item RRP: $445.08 *2
Deluxe Ski Carrier - 6 Pair
Item RRP: $483.03 *2
Thule GoPack Set (4 bags for roof box)
Item RRP: $306.77 *2
Thule Roof Basket
Item RRP: $672.10 *2
Bicycle Holder Upright
Item RRP: $399.91 *2
Ski Holder - 4 Pair
Item RRP: $299.56 *2
Side Up Wheel Step
Item RRP: $132.07 *2
Ski Holder - 6 Pair
Item RRP: $378.54 *2
Kayak Carrier - Dockglide
Item RRP: $404.41 *2
Lifestyle Awning Kit
Item RRP: $495.22 *2
Garmin Dash Cam 56
Item RRP: $300.33 *2
Magnetic Mount (additional)
Item RRP: $20.45 *2
Front Corner Parking Assist
Item RRP: $538.61 *2
Cigarette Lighter
Item RRP: $67.47 *2
Garbage Box
Item RRP: $144.94 *2
Safety Triangle
Item RRP: $23.57 *2
First Aid Kit
Item RRP: $56.67 *2
Weather Shields (Chrome)
Item RRP: $296.01 *2
Cargo Step Panel (Stainless)
Item RRP: $236.87 *2
Cargo Step Panel (Resin)
Item RRP: $214.37 *2
Rear Seat Pet Protector
Item RRP: $464.92 *2
Front Black All Weather Seat Covers
Item RRP: $379.12 *2
Rear Black All Weather Seat Cover
Item RRP: $403.15 *2
Front Stripe All Weather Seat Covers
Item RRP: $423.34 *2
Rear Stripe All Weather Seat Cover
Item RRP: $455.15 *2
Mud Guards Front
Item RRP: $131.24 *2
Headlamp Protectors
Item RRP: $174.10 *2
Rubber Mat Set
Item RRP: $208.16 *2
Carpet Mat Set
Item RRP: $196.07 *2
Bootlip & Bumper Protector
Item RRP: $68.86 *2
Wheel Lock Nuts
Item RRP: $145.31 *2
STI Alloy Wheel Set (4) - 17in (Silver)
Item RRP: $3,869.85 *2
STI Alloy Wheel Set (4) - 17in (Gun Metal)
Item RRP: $3,869.85 *2
STI Alloy Wheel Set (4) - 17in (Black)
Item RRP: $3,869.85 *2
STI Shift Knob CVT
Item RRP: $343.91 *2
STI Front Centre Spoiler - Black
Item RRP: $776.66 *2
STI Front Centre Spoiler - Silver
Item RRP: $774.44 *2
STI Front Side Spoiler - Black
Item RRP: $1,011.96 *2
Side Under Spoiler - Black
Item RRP: $1,173.02 *2
Side Under Spoiler - Silver
Item RRP: $1,178.07 *2
Side Sill Plates - Front Set
Item RRP: $79.07 *2
Front Grille
Item RRP: $820.20 *2
Centre Console Ultra Suede Side Trim
Item RRP: $195.21 *2
Ultra Suede Arm Rest
Item RRP: $257.50 *2
Front Dash Ultra Suede Trim Pieces
Item RRP: $251.47 *2
Centre Console Rose Gold Trim
Item RRP: $348.87 *2
Protection - Carpet Mats
Fitted RRP: $1,149.91 *1
Pack Includes: Cargo Tray ($202.22), Cargo Step Panel (Resin) ($247.37), Weather Shields (Chrome) ($329.01), Mud Guards Front ($164.24), Carpet Mat Set ($207.07)
Explorer - Carpet Mats
Fitted RRP: $2,196.85 *1
Pack Includes: Cargo Tray ($202.22), Tow Bar ($1046.94), Cargo Step Panel (Resin) ($247.37), Weather Shields (Chrome) ($329.01), Mud Guards Front ($164.24), Carpet Mat Set ($207.07)
Essential - Carpet Mats
Fitted RRP: $656.66 *1
Pack Includes: Cargo Tray ($202.22), Cargo Step Panel (Resin) ($247.37), Carpet Mat Set ($207.07)
Essential - Rubber Mats
Fitted RRP: $668.75 *1
Pack Includes: Cargo Tray ($202.22), Cargo Step Panel (Resin) ($247.37), Rubber Mat Set ($219.16)
Protection - Rubber Mats
Fitted RRP: $1,162.00 *1
Pack Includes: Cargo Tray ($202.22), Cargo Step Panel (Resin) ($247.37), Weather Shields (Chrome) ($329.01), Mud Guards Front ($164.24), Rubber Mat Set ($219.16)
Explorer - Rubber Mats
Fitted RRP: $2,208.94 *1
Pack Includes: Cargo Tray ($202.22), Tow Bar ($1046.94), Cargo Step Panel (Resin) ($247.37), Weather Shields (Chrome) ($329.01), Mud Guards Front ($164.24), Rubber Mat Set ($219.16)
Roof Cross Bars
Item RRP: $425.25 *2
Forester Cargo Net
Item RRP: $106.56 *2
Cargo Tray
Item RRP: $202.22 *2
Tow Bar
Item RRP: $881.94 *2
Tow Bar Mounted Bike Carrier (Three Bikes)
Item RRP: $948.09 *2
Tow Bar Mounted Bike Carrier (Two Bikes)
Item RRP: $798.55 *2
Roof Box - Thule Force XT M (Matte Black)
Item RRP: $849.28 *2
Roof Box - Thule Force XT XL (Matte Black)
Item RRP: $999.98 *2
Roof Box - Thule Force XT L (Matte Black)
Item RRP: $924.64 *2
Thule Paddleboard & Mal Carrier
Item RRP: $304.55 *2
Bicycle Holder - Silver (ProRide)
Item RRP: $293.87 *2
Bicycle Holder - Black (ProRide)
Item RRP: $330.64 *2
Deluxe Ski Carrier - 4 Pair
Item RRP: $445.08 *2
Deluxe Ski Carrier - 6 Pair
Item RRP: $483.03 *2
Bicycle Holder Upright
Item RRP: $399.91 *2
Thule GoPack Set (4 bags for roof box)
Item RRP: $306.77 *2
Thule Roof Basket
Item RRP: $672.10 *2
Side Up Wheel Step
Item RRP: $132.07 *2
Ski Holder - 6 Pair
Item RRP: $378.54 *2
Ski Holder - 4 Pair
Item RRP: $299.56 *2
Kayak Carrier - Dockglide
Item RRP: $404.41 *2
Lifestyle Awning Kit
Item RRP: $495.22 *2
Magnetic Mount (additional)
Item RRP: $20.45 *2
Garmin Dash Cam 56
Item RRP: $300.33 *2
Front Corner Parking Assist
Item RRP: $538.61 *2
Cigarette Lighter
Item RRP: $67.47 *2
Garbage Box
Item RRP: $144.94 *2
Safety Triangle
Item RRP: $23.57 *2
First Aid Kit
Item RRP: $56.67 *2
Cargo Step Panel (Stainless)
Item RRP: $236.87 *2
Cargo Step Panel (Resin)
Item RRP: $214.37 *2
Rear Seat Pet Protector
Item RRP: $464.92 *2
Weather Shields (Chrome)
Item RRP: $296.01 *2
Headlamp Protectors
Item RRP: $174.10 *2
Mud Guards Front
Item RRP: $131.24 *2
Rubber Mat Set
Item RRP: $208.16 *2
Carpet Mat Set
Item RRP: $196.07 *2
Bootlip & Bumper Protector
Item RRP: $68.86 *2
Wheel Lock Nuts
Item RRP: $145.31 *2
STI Alloy Wheel Set (4) - 18in (Silver)
Item RRP: $4,517.23 *2
STI Alloy Wheel Set (4) - 18in (Gun Metal)
Item RRP: $4,517.23 *2
STI Alloy Wheel Set (4) - 18in (Black)
Item RRP: $4,517.23 *2
STI Alloy Wheel Set (4) - 17in (Silver)
Item RRP: $3,869.85 *2
STI Alloy Wheel Set (4) - 17in (Gun Metal)
Item RRP: $3,869.85 *2
STI Alloy Wheel Set (4) - 17in (Black)
Item RRP: $3,869.85 *2
STI Shift Knob CVT
Item RRP: $343.91 *2
STI Front Centre Spoiler - Black
Item RRP: $776.66 *2
STI Front Centre Spoiler - Silver
Item RRP: $774.44 *2
STI Front Side Spoiler - Black
Item RRP: $1,011.96 *2
Side Under Spoiler - Black
Item RRP: $1,173.02 *2
Side Under Spoiler - Silver
Item RRP: $1,178.07 *2
Side Sill Plates - Front Set
Item RRP: $79.07 *2
Front Grille
Item RRP: $820.20 *2
Centre Console Ultra Suede Side Trim
Item RRP: $195.21 *2
Ultra Suede Arm Rest
Item RRP: $257.50 *2
Front Dash Ultra Suede Trim Pieces
Item RRP: $251.47 *2
Centre Console Rose Gold Trim
Item RRP: $348.87 *2
Protection - Carpet Mats
Fitted RRP: $1,149.91 *1
Pack Includes: Cargo Tray ($202.22), Cargo Step Panel (Resin) ($247.37), Weather Shields (Chrome) ($329.01), Mud Guards Front ($164.24), Carpet Mat Set ($207.07)
Explorer - Carpet Mats
Fitted RRP: $2,196.85 *1
Pack Includes: Cargo Tray ($202.22), Tow Bar ($1046.94), Cargo Step Panel (Resin) ($247.37), Weather Shields (Chrome) ($329.01), Mud Guards Front ($164.24), Carpet Mat Set ($207.07)
Essential - Carpet Mats
Fitted RRP: $656.66 *1
Pack Includes: Cargo Tray ($202.22), Cargo Step Panel (Resin) ($247.37), Carpet Mat Set ($207.07)
Essential - Rubber Mats
Fitted RRP: $668.75 *1
Pack Includes: Cargo Tray ($202.22), Cargo Step Panel (Resin) ($247.37), Rubber Mat Set ($219.16)
Protection - Rubber Mats
Fitted RRP: $1,162.00 *1
Pack Includes: Cargo Tray ($202.22), Cargo Step Panel (Resin) ($247.37), Weather Shields (Chrome) ($329.01), Mud Guards Front ($164.24), Rubber Mat Set ($219.16)
Explorer - Rubber Mats
Fitted RRP: $2,208.94 *1
Pack Includes: Cargo Tray ($202.22), Tow Bar ($1046.94), Cargo Step Panel (Resin) ($247.37), Weather Shields (Chrome) ($329.01), Mud Guards Front ($164.24), Rubber Mat Set ($219.16)
Variant
Transmission
Interior
Colour
Key Features
Roof Cross Bars ($425.25 *2)
Forester Cargo Barrier ($793.88 *2)
Forester Cargo Net ($106.56 *2)
Roof Box - Thule Force XT M (Matte Black) ($849.28 *2)
Tow Bar Mounted Bike Carrier (Three Bikes) ($948.09 *2)
Tow Bar Mounted Bike Carrier (Two Bikes) ($798.55 *2)
Roof Box - Thule Force XT L (Matte Black) ($924.64 *2)
Bicycle Holder - Black (ProRide) ($330.64 *2)
Thule Paddleboard & Mal Carrier ($304.55 *2)
Bicycle Holder - Silver (ProRide) ($293.87 *2)
Deluxe Ski Carrier - 4 Pair ($445.08 *2)
Deluxe Ski Carrier - 6 Pair ($483.03 *2)
Bicycle Holder Upright ($399.91 *2)
Side Up Wheel Step ($132.07 *2)
Thule Roof Basket ($672.10 *2)
Thule GoPack Set (4 bags for roof box) ($306.77 *2)
Ski Holder - 6 Pair ($378.54 *2)
Ski Holder - 4 Pair ($299.56 *2)
Kayak Carrier - Dockglide ($404.41 *2)
Lifestyle Awning Kit ($495.22 *2)
Garmin Dash Cam 56 ($300.00 *2)
Magnetic Mount (additional) ($20.45 *2)
Front Corner Parking Assist ($538.61 *2)
Cigarette Lighter ($67.47 *2)
Safety Triangle ($23.57 *2)
First Aid Kit ($56.67 *2)
Weather Shields ($296.01 *2)
Cargo Step Panel (Resin) ($214.37 *2)
Cargo Step Panel (Stainless) ($236.87 *2)
Rear Seat Pet Protector ($464.92 *2)
Front Black All Weather Seat Covers ($379.12 *2)
Front Stripe All Weather Seat Covers ($423.34 *2)
Rear Black All Weather Seat Cover ($403.15 *2)
Rear Stripe All Weather Seat Cover ($455.15 *2)
Mud Guards Front ($131.24 *2)
Headlamp Protectors ($174.10 *2)
Rubber Mat Set ($208.16 *2)
Carpet Mat Set ($196.07 *2)
Bootlip & Bumper Protector ($68.86 *2)
Wheel Lock Nuts ($145.31 *2)
STI Alloy Wheel Set (4) - 17in (Silver) ($3,869.85 *2)
STI Alloy Wheel Set (4) - 17in (Gun Metal) ($3,869.85 *2)
STI Alloy Wheel Set (4) - 17in (Black) ($3,869.85 *2)
STI Shift Knob CVT ($343.91 *2)
STI Front Centre Spoiler - Black ($776.66 *2)
STI Front Centre Spoiler - Silver ($774.44 *2)
STI Front Side Spoiler - Black ($1,011.96 *2)
Side Under Spoiler - Black ($1,173.02 *2)
Side Under Spoiler - Silver ($1,178.07 *2)
Side Sill Plates - Front Set ($79.07 *2)
Bumper Under Guard (Rear) not applicable with tow bar ($944.19 *2)
Front Grille ($820.20 *2)
Centre Console Ultra Suede Side Trim ($195.21 *2)
Ultra Suede Arm Rest ($257.50 *2)
Front Dash Ultra Suede Trim Pieces ($251.47 *2)
Centre Console Rose Gold Trim ($348.87 *2)
Protection - Carpet Mats ($1,149.91 *1)
Explorer - Carpet Mats ($2,196.85 *1)
Essential - Carpet Mats ($656.66 *1)
Essential - Rubber Mats ($668.75 *1)
Protection - Rubber Mats ($1,162.00 *1)
Explorer - Rubber Mats ($2,208.94 *1)
Roof Cross Bars ($425.25 *2)
Forester Cargo Barrier ($793.88 *2)
Tow Bar Mounted Bike Carrier (Two Bikes) ($798.55 *2)
Tow Bar Mounted Bike Carrier (Three Bikes) ($948.09 *2)
Roof Box - Thule Force XT M (Matte Black) ($849.28 *2)
Roof Box - Thule Force XT XL (Matte Black) ($999.98 *2)
Roof Box - Thule Force XT L (Matte Black) ($924.64 *2)
Thule Paddleboard & Mal Carrier ($304.55 *2)
Bicycle Holder - Silver (ProRide) ($293.87 *2)
Deluxe Ski Carrier - 6 Pair ($483.03 *2)
Deluxe Ski Carrier - 4 Pair ($445.08 *2)
Bicycle Holder - Black (ProRide) ($330.64 *2)
Bicycle Holder Upright ($399.91 *2)
Thule GoPack Set (4 bags for roof box) ($306.77 *2)
Thule Roof Basket ($672.10 *2)
Side Up Wheel Step ($132.07 *2)
Ski Holder - 4 Pair ($299.56 *2)
Lifestyle Awning Kit ($495.22 *2)
Kayak Carrier - Dockglide ($404.41 *2)
Ski Holder - 6 Pair ($378.54 *2)
Garmin Dash Cam 56 ($300.00 *2)
Magnetic Mount (additional) ($20.45 *2)
Front Corner Parking Assist ($538.61 *2)
Cigarette Lighter ($67.47 *2)
First Aid Kit ($56.67 *2)
Safety Triangle ($23.57 *2)
Cargo Step Panel (Stainless) ($236.87 *2)
Cargo Step Panel (Resin) ($214.37 *2)
Weather Shields ($296.01 *2)
Rear Seat Pet Protector ($464.92 *2)
Front Black All Weather Seat Covers ($379.12 *2)
Front Stripe All Weather Seat Covers ($423.34 *2)
Rear Black All Weather Seat Cover ($403.15 *2)
Rear Stripe All Weather Seat Cover ($455.15 *2)
Mud Guards Front ($131.24 *2)
Headlamp Protectors ($174.10 *2)
Rubber Mat Set ($208.16 *2)
Carpet Mat Set ($196.07 *2)
Bootlip & Bumper Protector ($68.86 *2)
Wheel Lock Nuts ($145.31 *2)
STI Alloy Wheel Set (4) - 17in (Gun Metal) ($3,869.85 *2)
STI Alloy Wheel Set (4) - 17in (Silver) ($3,869.85 *2)
STI Alloy Wheel Set (4) - 17in (Black) ($3,869.85 *2)
STI Shift Knob CVT ($343.91 *2)
STI Front Centre Spoiler - Black ($776.66 *2)
STI Front Centre Spoiler - Silver ($774.44 *2)
STI Front Side Spoiler - Black ($1,011.96 *2)
Side Under Spoiler - Black ($1,173.02 *2)
Side Under Spoiler - Silver ($1,178.07 *2)
Side Sill Plates - Front Set ($79.07 *2)
Bumper Under Guard (Rear) not applicable with tow bar ($944.19 *2)
Front Grille ($820.20 *2)
Centre Console Ultra Suede Side Trim ($195.21 *2)
Ultra Suede Arm Rest ($257.50 *2)
Front Dash Ultra Suede Trim Pieces ($251.47 *2)
Centre Console Rose Gold Trim ($348.87 *2)
Protection - Carpet Mats ($1,149.91 *1)
Explorer - Carpet Mats ($2,196.85 *1)
Essential - Carpet Mats ($656.66 *1)
Essential - Rubber Mats ($668.75 *1)
Protection - Rubber Mats ($1,162.00 *1)
Explorer - Rubber Mats ($2,208.94 *1)
Roof Cross Bars ($425.25 *2)
Forester Cargo Barrier ($793.88 *2)
Forester Cargo Net ($106.56 *2)
Tow Bar Mounted Bike Carrier (Three Bikes) ($948.09 *2)
Tow Bar Mounted Bike Carrier (Two Bikes) ($798.55 *2)
Roof Box - Thule Force XT M (Matte Black) ($849.28 *2)
Roof Box - Thule Force XT L (Matte Black) ($924.64 *2)
Roof Box - Thule Force XT XL (Matte Black) ($999.98 *2)
Bicycle Holder - Black (ProRide) ($330.64 *2)
Bicycle Holder - Silver (ProRide) ($293.87 *2)
Thule Paddleboard & Mal Carrier ($304.55 *2)
Deluxe Ski Carrier - 4 Pair ($445.08 *2)
Deluxe Ski Carrier - 6 Pair ($483.03 *2)
Bicycle Holder Upright ($399.91 *2)
Thule GoPack Set (4 bags for roof box) ($306.77 *2)
Thule Roof Basket ($672.10 *2)
Side Up Wheel Step ($132.07 *2)
Ski Holder - 6 Pair ($378.54 *2)
Ski Holder - 4 Pair ($299.56 *2)
Kayak Carrier - Dockglide ($404.41 *2)
Lifestyle Awning Kit ($495.22 *2)
Garmin Dash Cam 56 ($300.33 *2)
Magnetic Mount (additional) ($20.45 *2)
Front Corner Parking Assist ($538.61 *2)
Cigarette Lighter ($67.47 *2)
Safety Triangle ($23.57 *2)
First Aid Kit ($56.67 *2)
Cargo Step Panel (Stainless) ($236.87 *2)
Cargo Step Panel (Resin) ($214.37 *2)
Weather Shields ($296.01 *2)
Rear Seat Pet Protector ($464.92 *2)
Front Black All Weather Seat Covers ($379.12 *2)
Front Stripe All Weather Seat Covers ($423.34 *2)
Rear Black All Weather Seat Cover ($403.15 *2)
Rear Stripe All Weather Seat Cover ($455.15 *2)
Mud Guards Front ($131.24 *2)
Headlamp Protectors ($174.10 *2)
Rubber Mat Set ($208.16 *2)
Carpet Mat Set ($196.07 *2)
Bootlip & Bumper Protector ($68.86 *2)
Wheel Lock Nuts ($145.31 *2)
STI Alloy Wheel Set (4) - 17in (Silver) ($3,869.85 *2)
STI Alloy Wheel Set (4) - 17in (Gun Metal) ($3,869.85 *2)
STI Alloy Wheel Set (4) - 17in (Black) ($3,869.85 *2)
STI Shift Knob CVT ($343.91 *2)
STI Front Centre Spoiler - Black ($776.66 *2)
STI Front Centre Spoiler - Silver ($774.44 *2)
STI Front Side Spoiler - Black ($1,011.96 *2)
Side Under Spoiler - Black ($1,173.02 *2)
Side Under Spoiler - Silver ($1,178.07 *2)
Side Sill Plates - Front Set ($79.07 *2)
Bumper Under Guard (Rear) not applicable with tow bar ($944.19 *2)
Front Grille ($820.20 *2)
Centre Console Ultra Suede Side Trim ($195.21 *2)
Ultra Suede Arm Rest ($257.50 *2)
Front Dash Ultra Suede Trim Pieces ($251.47 *2)
Centre Console Rose Gold Trim ($348.87 *2)
Protection - Carpet Mats ($1,149.91 *1)
Explorer - Carpet Mats ($2,196.85 *1)
Essential - Carpet Mats ($656.66 *1)
Essential - Rubber Mats ($668.75 *1)
Protection - Rubber Mats ($1,162.00 *1)
Explorer - Rubber Mats ($2,208.94 *1)
Roof Cross Bars ($425.25 *2)
Forester Cargo Barrier ($793.88 *2)
Forester Cargo Net ($106.56 *2)
Tow Bar Mounted Bike Carrier (Two Bikes) ($798.55 *2)
Roof Box - Thule Force XT L (Matte Black) ($924.64 *2)
Tow Bar Mounted Bike Carrier (Three Bikes) ($948.09 *2)
Roof Box - Thule Force XT M (Matte Black) ($849.28 *2)
Roof Box - Thule Force XT XL (Matte Black) ($999.98 *2)
Thule Paddleboard & Mal Carrier ($304.55 *2)
Bicycle Holder - Silver (ProRide) ($293.87 *2)
Bicycle Holder - Black (ProRide) ($330.64 *2)
Deluxe Ski Carrier - 4 Pair ($445.08 *2)
Deluxe Ski Carrier - 6 Pair ($483.03 *2)
Bicycle Holder Upright ($399.91 *2)
Thule GoPack Set (4 bags for roof box) ($306.77 *2)
Thule Roof Basket ($672.10 *2)
Side Up Wheel Step ($132.07 *2)
Ski Holder - 4 Pair ($299.56 *2)
Ski Holder - 6 Pair ($378.54 *2)
Kayak Carrier - Dockglide ($404.41 *2)
Lifestyle Awning Kit ($495.22 *2)
Magnetic Mount (additional) ($20.45 *2)
Garmin Dash Cam 56 ($300.33 *2)
Front Corner Parking Assist ($538.61 *2)
Cigarette Lighter ($67.47 *2)
Safety Triangle ($23.57 *2)
First Aid Kit ($56.67 *2)
Cargo Step Panel (Stainless) ($236.87 *2)
Cargo Step Panel (Resin) ($214.37 *2)
Weather Shields (Chrome) ($296.01 *2)
Rear Seat Pet Protector ($464.92 *2)
Rear Black All Weather Seat Cover ($403.15 *2)
Front Stripe All Weather Seat Covers ($423.34 *2)
Rear Stripe All Weather Seat Cover ($455.15 *2)
Mud Guards Front ($131.24 *2)
Headlamp Protectors ($174.10 *2)
Rubber Mat Set ($208.16 *2)
Carpet Mat Set ($196.07 *2)
Bootlip & Bumper Protector ($68.86 *2)
Wheel Lock Nuts ($145.31 *2)
STI Alloy Wheel Set (4) - 18in (Silver) ($4,517.23 *2)
STI Alloy Wheel Set (4) - 18in (Gun Metal) ($4,517.23 *2)
STI Alloy Wheel Set (4) - 18in (Black) ($4,517.23 *2)
STI Alloy Wheel Set (4) - 17in (Silver) ($3,869.85 *2)
STI Alloy Wheel Set (4) - 17in (Black) ($3,869.85 *2)
STI Alloy Wheel Set (4) - 17in (Gun Metal) ($3,869.85 *2)
STI Shift Knob CVT ($343.91 *2)
STI Front Centre Spoiler - Black ($776.66 *2)
STI Front Centre Spoiler - Silver ($774.44 *2)
STI Front Side Spoiler - Black ($1,011.96 *2)
Side Under Spoiler - Black ($1,173.02 *2)
Side Under Spoiler - Silver ($1,178.07 *2)
Side Sill Plates - Front Set ($79.07 *2)
Front Grille ($820.20 *2)
Centre Console Ultra Suede Side Trim ($195.21 *2)
Ultra Suede Arm Rest ($257.50 *2)
Front Dash Ultra Suede Trim Pieces ($251.47 *2)
Centre Console Rose Gold Trim ($348.87 *2)
Protection - Carpet Mats ($1,149.91 *1)
Explorer - Carpet Mats ($2,196.85 *1)
Essential - Carpet Mats ($656.66 *1)
Essential - Rubber Mats ($668.75 *1)
Protection - Rubber Mats ($1,162.00 *1)
Explorer - Rubber Mats ($2,208.94 *1)
Roof Cross Bars ($425.25 *2)
Forester Cargo Barrier ($793.88 *2)
Forester Cargo Net ($106.56 *2)
Tow Bar Mounted Bike Carrier (Two Bikes) ($798.55 *2)
Roof Box - Thule Force XT L (Matte Black) ($924.64 *2)
Roof Box - Thule Force XT M (Matte Black) ($849.28 *2)
Tow Bar Mounted Bike Carrier (Three Bikes) ($948.09 *2)
Roof Box - Thule Force XT XL (Matte Black) ($999.98 *2)
Thule Paddleboard & Mal Carrier ($304.55 *2)
Bicycle Holder - Silver (ProRide) ($293.87 *2)
Bicycle Holder - Black (ProRide) ($330.64 *2)
Deluxe Ski Carrier - 4 Pair ($445.08 *2)
Deluxe Ski Carrier - 6 Pair ($483.03 *2)
Bicycle Holder Upright ($399.91 *2)
Thule GoPack Set (4 bags for roof box) ($306.77 *2)
Thule Roof Basket ($672.10 *2)
Side Up Wheel Step ($132.07 *2)
Ski Holder - 4 Pair ($299.56 *2)
Ski Holder - 6 Pair ($378.54 *2)
Kayak Carrier - Dockglide ($404.41 *2)
Lifestyle Awning Kit ($495.22 *2)
Magnetic Mount (additional) ($20.45 *2)
Front Corner Parking Assist ($538.61 *2)
Cigarette Lighter ($67.47 *2)
Safety Triangle ($23.57 *2)
First Aid Kit ($56.67 *2)
Weather Shields ($296.01 *2)
Cargo Step Panel (Stainless) ($236.87 *2)
Cargo Step Panel (Resin) ($214.37 *2)
Rear Seat Pet Protector ($464.92 *2)
Front Black All Weather Seat Covers ($379.12 *2)
Rear Black All Weather Seat Cover ($403.15 *2)
Front Stripe All Weather Seat Covers ($423.34 *2)
Rear Stripe All Weather Seat Cover ($455.15 *2)
Mud Guards Front ($131.24 *2)
Headlamp Protectors ($174.10 *2)
Carpet Mat Set ($196.07 *2)
Rubber Mat Set ($208.16 *2)
Bootlip & Bumper Protector ($68.86 *2)
Wheel Lock Nuts ($145.31 *2)
STI Alloy Wheel Set (4) - 18in (Silver) ($4,517.23 *2)
STI Alloy Wheel Set (4) - 17in (Silver) ($3,869.85 *2)
STI Alloy Wheel Set (4) - 18in (Black) ($4,517.23 *2)
STI Alloy Wheel Set (4) - 18in (Gun Metal) ($4,517.23 *2)
STI Alloy Wheel Set (4) - 17in (Black) ($3,869.85 *2)
STI Alloy Wheel Set (4) - 17in (Gun Metal) ($3,869.85 *2)
STI Shift Knob CVT ($343.91 *2)
STI Front Centre Spoiler - Black ($776.66 *2)
STI Front Centre Spoiler - Silver ($774.44 *2)
STI Front Side Spoiler - Black ($1,011.96 *2)
Side Under Spoiler - Black ($1,173.02 *2)
Side Under Spoiler - Silver ($1,178.07 *2)
Side Sill Plates - Front Set ($79.07 *2)
Front Grille ($820.20 *2)
Centre Console Ultra Suede Side Trim ($195.21 *2)
Ultra Suede Arm Rest ($257.50 *2)
Front Dash Ultra Suede Trim Pieces ($251.47 *2)
Centre Console Rose Gold Trim ($348.87 *2)
Protection - Carpet Mats ($1,149.91 *1)
Explorer - Carpet Mats ($2,196.85 *1)
Essential - Carpet Mats ($656.66 *1)
Essential - Rubber Mats ($668.75 *1)
Protection - Rubber Mats ($1,162.00 *1)
Explorer - Rubber Mats ($2,208.94 *1)
Roof Cross Bars ($425.25 *2)
Forester Cargo Barrier ($793.88 *2)
Forester Cargo Net ($106.56 *2)
Tow Bar Mounted Bike Carrier (Two Bikes) ($798.55 *2)
Tow Bar Mounted Bike Carrier (Three Bikes) ($948.09 *2)
Roof Box - Thule Force XT L (Matte Black) ($924.64 *2)
Roof Box - Thule Force XT M (Matte Black) ($849.28 *2)
Roof Box - Thule Force XT XL (Matte Black) ($999.98 *2)
Bicycle Holder - Silver (ProRide) ($293.87 *2)
Thule Paddleboard & Mal Carrier ($304.55 *2)
Bicycle Holder - Black (ProRide) ($330.64 *2)
Deluxe Ski Carrier - 4 Pair ($445.08 *2)
Deluxe Ski Carrier - 6 Pair ($483.03 *2)
Thule GoPack Set (4 bags for roof box) ($306.77 *2)
Thule Roof Basket ($672.10 *2)
Bicycle Holder Upright ($399.91 *2)
Side Up Wheel Step ($132.07 *2)
Ski Holder - 4 Pair ($299.56 *2)
Ski Holder - 6 Pair ($378.54 *2)
Kayak Carrier - Dockglide ($404.41 *2)
Lifestyle Awning Kit ($495.22 *2)
Magnetic Mount (additional) ($20.45 *2)
Garmin Dash Cam 56 ($300.33 *2)
Front Corner Parking Assist ($538.61 *2)
Cigarette Lighter ($67.47 *2)
Safety Triangle ($23.57 *2)
First Aid Kit ($56.67 *2)
Cargo Step Panel (Stainless) ($236.87 *2)
Weather Shields (Chrome) ($296.01 *2)
Rear Seat Pet Protector ($464.92 *2)
Cargo Step Panel (Resin) ($214.37 *2)
Mud Guards Front ($131.24 *2)
Headlamp Protectors ($174.10 *2)
Rubber Mat Set ($208.16 *2)
Carpet Mat Set ($196.07 *2)
Bootlip & Bumper Protector ($68.86 *2)
Wheel Lock Nuts ($145.31 *2)
STI Alloy Wheel Set (4) - 18in (Silver) ($4,517.23 *2)
STI Alloy Wheel Set (4) - 17in (Silver) ($3,869.85 *2)
STI Alloy Wheel Set (4) - 18in (Black) ($4,517.23 *2)
STI Alloy Wheel Set (4) - 18in (Gun Metal) ($4,517.23 *2)
STI Alloy Wheel Set (4) - 17in (Black) ($3,869.85 *2)
STI Alloy Wheel Set (4) - 17in (Gun Metal) ($3,869.85 *2)
STI Shift Knob CVT ($343.91 *2)
STI Front Centre Spoiler - Black ($776.66 *2)
STI Front Centre Spoiler - Silver ($774.44 *2)
STI Front Side Spoiler - Black ($1,011.96 *2)
Side Under Spoiler - Black ($1,173.02 *2)
Side Under Spoiler - Silver ($1,178.07 *2)
Side Sill Plates - Front Set ($79.07 *2)
Front Grille ($820.20 *2)
Centre Console Ultra Suede Side Trim ($195.21 *2)
Ultra Suede Arm Rest ($257.50 *2)
Front Dash Ultra Suede Trim Pieces ($251.47 *2)
Centre Console Rose Gold Trim ($348.87 *2)
Protection - Carpet Mats ($1,149.91 *1)
Explorer - Carpet Mats ($2,196.85 *1)
Essential - Carpet Mats ($656.66 *1)
Essential - Rubber Mats ($668.75 *1)
Protection - Rubber Mats ($1,162.00 *1)
Explorer - Rubber Mats ($2,208.94 *1)
Roof Cross Bars ($425.25 *2)
Forester Cargo Barrier ($793.88 *2)
Forester Cargo Net ($106.56 *2)
Tow Bar Mounted Bike Carrier (Two Bikes) ($798.55 *2)
Roof Box - Thule Force XT M (Matte Black) ($849.28 *2)
Roof Box - Thule Force XT L (Matte Black) ($924.64 *2)
Tow Bar Mounted Bike Carrier (Three Bikes) ($948.09 *2)
Roof Box - Thule Force XT XL (Matte Black) ($999.98 *2)
Thule Paddleboard & Mal Carrier ($304.55 *2)
Bicycle Holder - Silver (ProRide) ($293.87 *2)
Bicycle Holder - Black (ProRide) ($330.64 *2)
Deluxe Ski Carrier - 4 Pair ($445.08 *2)
Deluxe Ski Carrier - 6 Pair ($483.03 *2)
Bicycle Holder Upright ($399.91 *2)
Thule GoPack Set (4 bags for roof box) ($306.77 *2)
Thule Roof Basket ($672.10 *2)
Side Up Wheel Step ($132.07 *2)
Ski Holder - 6 Pair ($378.54 *2)
Ski Holder - 4 Pair ($299.56 *2)
Kayak Carrier - Dockglide ($404.41 *2)
Lifestyle Awning Kit ($495.22 *2)
Garmin Dash Cam 56 ($300.33 *2)
Magnetic Mount (additional) ($20.45 *2)
Cigarette Lighter ($67.47 *2)
Front Corner Parking Assist ($538.61 *2)
First Aid Kit ($56.67 *2)
Safety Triangle ($23.57 *2)
Cargo Step Panel (Stainless) ($236.87 *2)
Cargo Step Panel (Resin) ($214.37 *2)
Rear Seat Pet Protector ($464.92 *2)
Weather Shields (Chrome) ($296.01 *2)
Mud Guards Front ($131.24 *2)
Headlamp Protectors ($174.10 *2)
Rubber Mat Set ($208.16 *2)
Carpet Mat Set ($196.07 *2)
Bootlip & Bumper Protector ($68.86 *2)
Wheel Lock Nuts ($145.31 *2)
STI Alloy Wheel Set (4) - 18in (Gun Metal) ($4,517.23 *2)
STI Alloy Wheel Set (4) - 18in (Silver) ($4,517.23 *2)
STI Alloy Wheel Set (4) - 17in (Gun Metal) ($3,869.85 *2)
STI Alloy Wheel Set (4) - 18in (Black) ($4,517.23 *2)
STI Alloy Wheel Set (4) - 17in (Silver) ($3,869.85 *2)
STI Shift Knob CVT ($343.91 *2)
STI Alloy Wheel Set (4) - 17in (Black) ($3,869.85 *2)
STI Front Centre Spoiler - Black ($776.66 *2)
STI Front Centre Spoiler - Silver ($774.44 *2)
STI Front Side Spoiler - Black ($1,011.96 *2)
Side Under Spoiler - Black ($1,173.02 *2)
Side Under Spoiler - Silver ($1,178.07 *2)
Side Sill Plates - Front Set ($79.07 *2)
Front Grille ($820.20 *2)
Centre Console Ultra Suede Side Trim ($195.21 *2)
Ultra Suede Arm Rest ($257.50 *2)
Front Dash Ultra Suede Trim Pieces ($251.47 *2)
Centre Console Rose Gold Trim ($348.87 *2)
Protection - Carpet Mats ($1,149.91 *1)
Explorer - Carpet Mats ($2,196.85 *1)
Essential - Carpet Mats ($656.66 *1)
Essential - Rubber Mats ($668.75 *1)
Protection - Rubber Mats ($1,162.00 *1)
Explorer - Rubber Mats ($2,208.94 *1)
Roof Cross Bars ($425.25 *2)
Forester Cargo Net ($106.56 *2)
Tow Bar Mounted Bike Carrier (Two Bikes) ($798.55 *2)
Tow Bar Mounted Bike Carrier (Three Bikes) ($948.09 *2)
Roof Box - Thule Force XT M (Matte Black) ($849.28 *2)
Roof Box - Thule Force XT L (Matte Black) ($924.64 *2)
Roof Box - Thule Force XT XL (Matte Black) ($999.98 *2)
Thule Paddleboard & Mal Carrier ($304.55 *2)
Bicycle Holder - Silver (ProRide) ($293.87 *2)
Bicycle Holder - Black (ProRide) ($330.64 *2)
Deluxe Ski Carrier - 4 Pair ($445.08 *2)
Deluxe Ski Carrier - 6 Pair ($483.03 *2)
Thule GoPack Set (4 bags for roof box) ($306.77 *2)
Thule Roof Basket ($672.10 *2)
Bicycle Holder Upright ($399.91 *2)
Ski Holder - 4 Pair ($299.56 *2)
Side Up Wheel Step ($132.07 *2)
Ski Holder - 6 Pair ($378.54 *2)
Kayak Carrier - Dockglide ($404.41 *2)